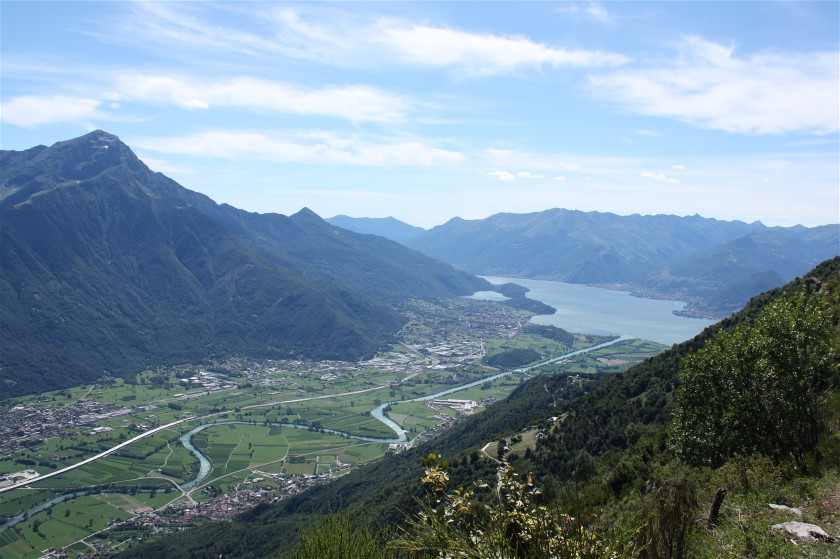 The B&B and the tourist house Monastero are just a few metres from Walter Bonatti and Rossana Podestà's home, the one they chose to live together. They arrived in Valtellina at the beginning of the '90 and lived in Monastero of Dubino until the end of their lives.

So, just from Water and Rossana's house, a trekking path starts, the Walter Bonatti path, that Walter's friends wanted to create and provide with adequate signals, in beloving memory of this great alpinist, explorer and writer.

Walter's teaching is his strenght that arises from within, to measure oneself with a mother-stepmother Nature that never condones mistakes but rewards with unique emotions those who dare confront her.
This path is a hard trekking route of 25 km. It is recommended to divide it into two days (staying on night at Primalpia hut) or in three days (on night at the Omio refuge), starting from Walter's house in Monastero di Dubino (290m), ascending the Mount Bassetta Ridge on the sunny side of Valtellina valley, crossing into the Valle dei Ratti, up to the Calvo's pass (2740) and finishing at Bagni di Masino (1172) after connecting with the famous Roma's trekking path at refuge Omio.

The panoramas upon the Rhaetian-Orobian-Lepontine Alps, the Valchiavenna and lake Como are breath-taking, making this one of the more suggestive paths on the Western Rhaetian Italian sector, normally performed in 15-20 hours of walking, depending on the fitness: for this reason, is recomended to make it in two days, with training and adequate high Alpine gear, looking at the meteo bulletins, snow bulletins and the period of the year in which you want to do this path.

It is a due homage to the Man that, after exploring wild and virgin lands in each continent, had decided to come and live at Monastero of Dubino; it is a track that joins well Walter's memory in his beloved house with the severity of a still wild Alpine Nature, that dominated and will dominate that house for more and more.

Shuttle service available
+39 339 6744620
www.autoservizisac.it